Nowicki Tumbler MA-500 PSCH with Cooling System
Used 2018 Nowicki Cooling Vacuum Tumbler with low hours of use. The MA-500 PSCH has a load capacity of 500 Lbs. The dimensions are 81"L x 42.5"W x 62"H and the weight is 992 LB. This tumbler also includes a cooling unit which uses glycol for cooling.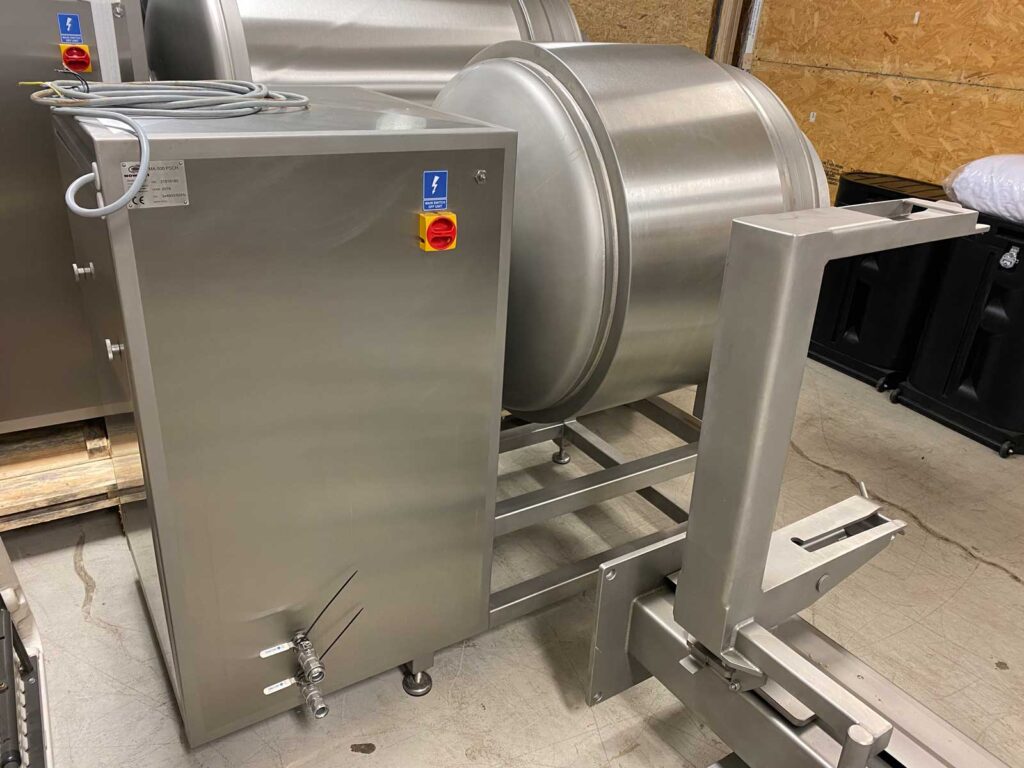 Nowicki vacuum tumblers offer full control of all marinating/massaging/cooling process parameters which are programmed and controlled by an intuitive touch panel. Cooling system can cool meat down to 32˚F.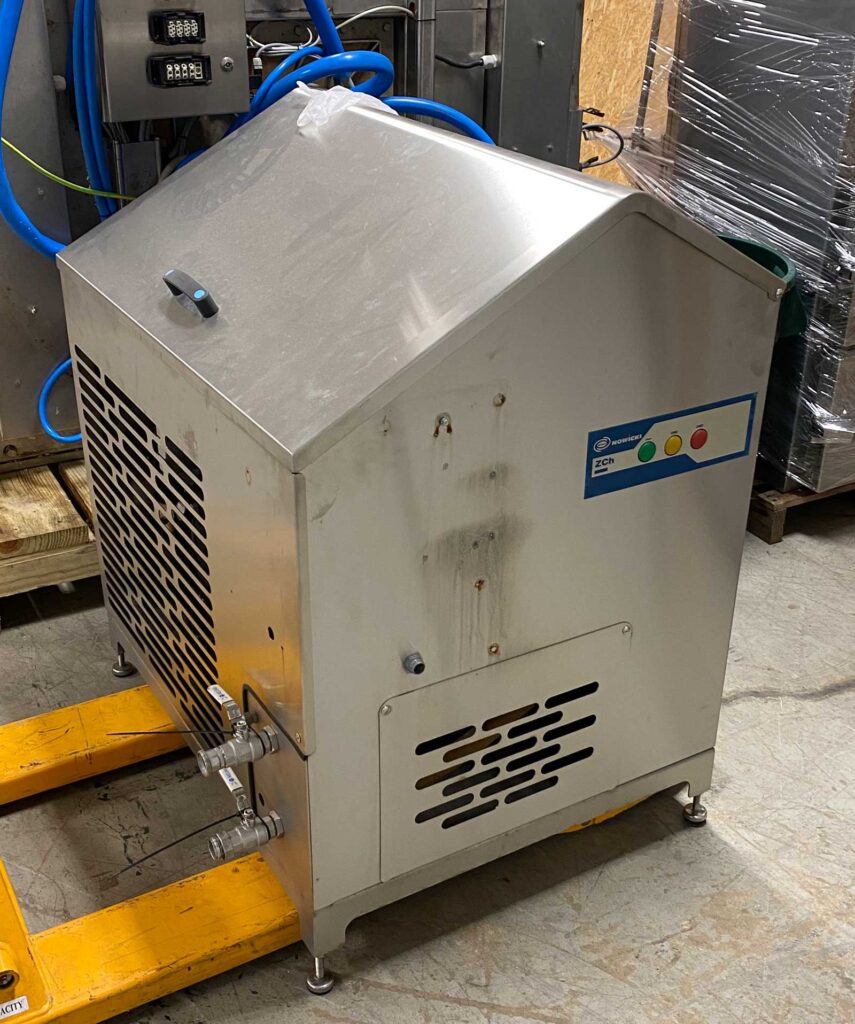 Cooling Unit (Above)
Great for processing:
red meat muscles
small meat pieces
poultry – boneless and bone-in
fish and seafood
Construction advantages:
WIDER POSSIBILITIES FOR CONTROLLING THE MASSAGING PROCESS PARAMETERS The specially designed drum construction and control of the parameters process results in higher quality of sausage products
Solid construction
completely made of acid resistant steel
polished drum durability inside and outside
diagonal blades system
Process automation thanks to the advanced control system
full control of all massaging process parameters
all massaging processes are programmed and controlled by an intuitive touch panel
diagnostic system via the Internet
Vacuum system
BUSCH vacuum pumps as standard
multistage vacuum pump protection system
Loading systems
option of working with a hydraulic or vacuum loading system
option of using one loading system for many tumblers
The highest quality of products
control of process parameters results in high repeatability of products
maintaining technological parameters because of specially designed drum construction and working in a vacuum environment
Technical Spec: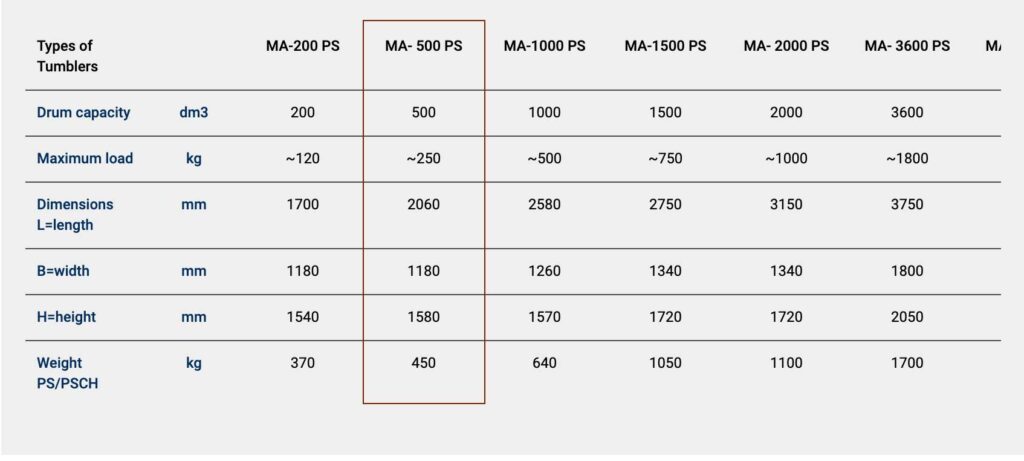 For more info:
Phone: 1-630-974-6680
Email:  info@nowickiusa.com