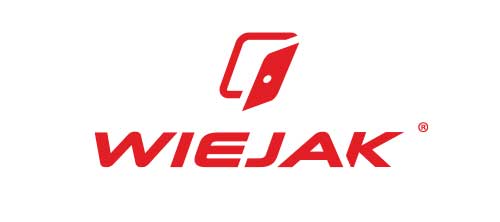 Wiejak Industrial Doors, Gates and Drains for Food Plants.
Founded in 1980 and based in Nidzica, Poland. Wiejak manufactures over 100 different products as well as custom made products for individual applications. Wiejak doors are designed and engineered with the highest industry standards.
Durable and Fast Doors for the Meat Processing Industry.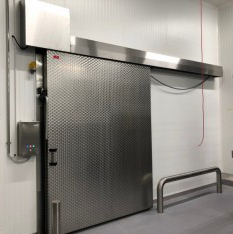 EPS presents Wiejak – the premier manufacturer of stainless steel doors. Wiejak has a door solution to meet the special challenges of meat processing. We can design to fit your unique specifications. Wiejak is a specialist in stainless, acid-resistant steel treatment and has served the meat processing industry for over 20 years producing doors that stand the test of time.
• Stainless steel, fully-welded frames and doors
• Doors are pre-hung on frames for easy installation
• All doors are custom-built per your specifications and dimensions
• Doors: cooler, freezer, sliding – automatic or manual, high speed, horizontal and vertical
• Give us your sizes and dimensions and we will build your doors
• Wiejak stainless steel doors are more durable and less expensive than metal painted clad doors
Wiejak is also known for its durable gates and drainage systems which are designed to withstand the punishment of meat processing plants.
Cooler/Freezer Doors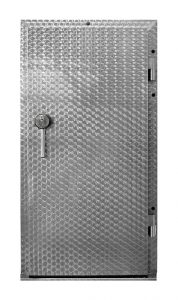 The Cooler/Freezer doors are intended for the rooms with the temperatures ranging from -35 to +5 degrees Celsius. The doors can be made of stainless steel, coated steel or painted according to RAL palette. It is also possible to manufacture the mixed doors, where the doorframe is made of stainless steel, however, the door panel is made of coated steel or painted. Due to the room conditions and wall constructions, the various constructions of door panels and doorframes are used. Each door is individually designed to ensure the durability and pleasant operation for many years.
Sliding Doors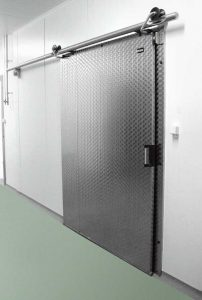 Our Sliding doors are prepared to operate in the toughest conditions. They effectively work for thousands of our customers each year, earn their trust and good reputation. We design them adequately to the conditions, in which they are intended to be exploited. All details have been subjected to the test of time, through the long-term operation in thousands of the plants in Poland and abroad. There are two systems for sliding doors: Classical Rail System and Pipe Rail System.
Automatic Doors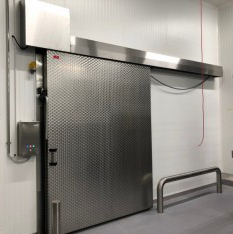 Wiejak automatic sliding doors are usually used in the large door niches designed for the heavy forklift truck transport. The doors are operated by the cord switch, remote control or inductive loop. A special clutch allows the door to open manually, even if there is no power supply.
The door automatic elements include the systems refined over time that ensure easy and safe operation as well as many configuration options (speed, automatic closing time).
High-Speed Doors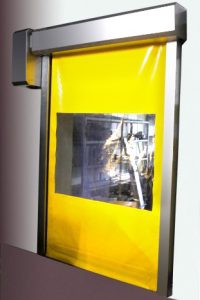 High speed doors are products for an intensive use. These are designed to protect the adjacent rooms from exchange of air masses of different temperature or purity. The doors operate well in cargo handling rooms, and communication routes with forklift and pallet truck transport of high intensity. Our high speed doors are products prepared for an intensive use. Their construction is based upon the highest quality components – of branded suppliers or carefully manufactured on our own. The Wiejak co. has very carefully engineered high speed doors which are not only rapidly and efficiently operated, but also look aesthetic. Our offer includes two classes of high speed doors which additionally can be made in classic and freezer standard with heated selected parts also.
Combo Doors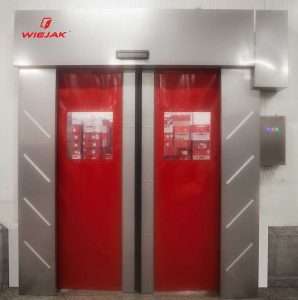 Wiejak offers a wide variety of doors from chiller doors, freezer doors, industrial doors, swing doors, doors on a track, automatic doors, gas and air tight doors, special doors and can be combined in different ways to suit your operation..
Sectional Doors/Gates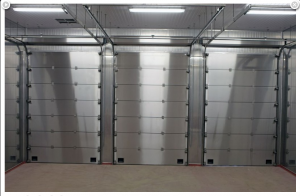 Multiple options for gates include sectional doors, vertical lift, high speed doors, gas and airtight
Drain Systems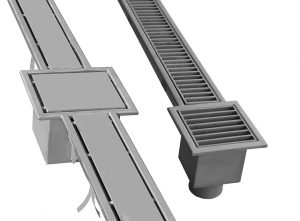 We offer a variety of sewage grates, specialized drain systems, slot gutters, shower channels and draining systems.
Door & Wall Protectors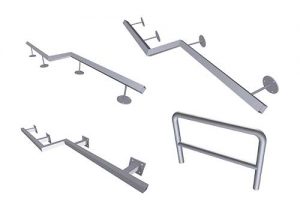 We offer a large selection of wall, corner and floor protectors made from stainless and non-corrosive steel
.