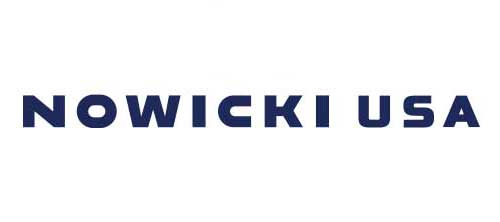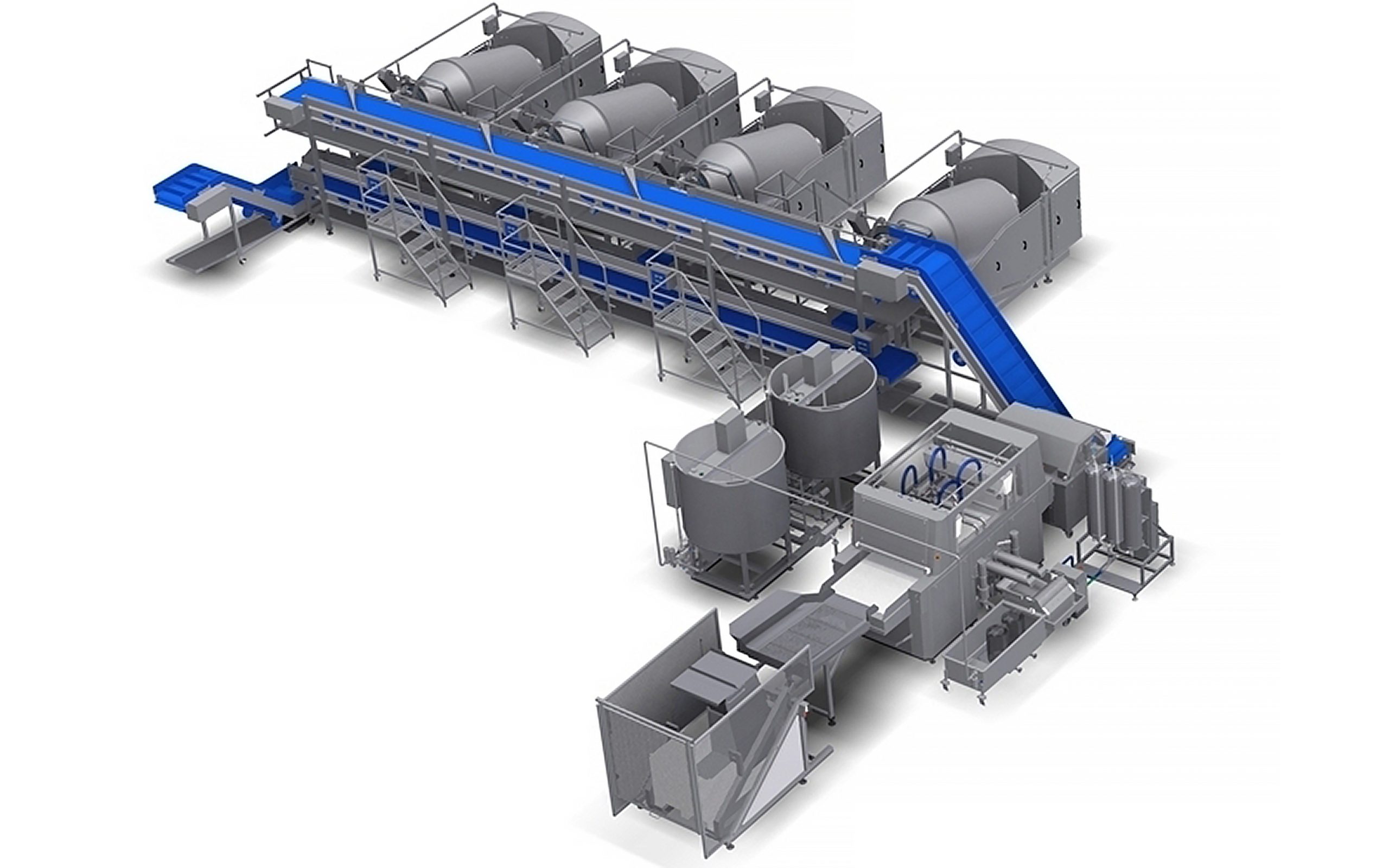 Nowicki Multi-tumbler Multi-purpose System
Nowicki USA introduces a fully automated loading and unloading multi-tumbler system that will increase production at a lower cost. The system is versatile and can be customized based on your needs. The system can include tumblers of various capacities, injectors, brine mixers and other equipment as needed. Tumblers can be equipped to vacuum tumble, massage, marinate, defrost and cook. All Nowicki equipment has compact line designs, state-of-the-art control systems, easy cleaning and maintenance. Nowicki USA is your best resource for production systems based on your capacity needs and space configurations.
Nowicki Automated Tumbler Line Video (Click Video To Play)
Tumblers: Heating, Cooling, Mixing, Brining, Vacuum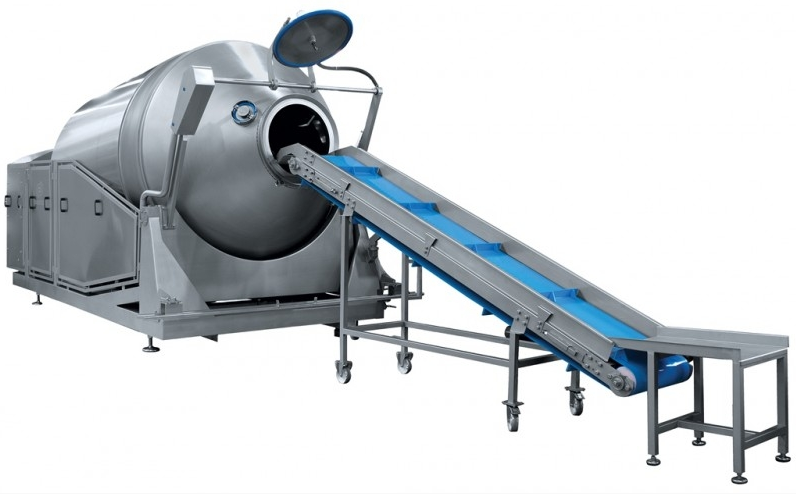 Nowicki has a variety of tumblers that can be customized to a specific task. They have tumblers that are standard and/or tilting options in many sizes from small to large depending on your needs.
Bowl Cutters: Heating, Cooling, Mixing, Cutting, Vacuum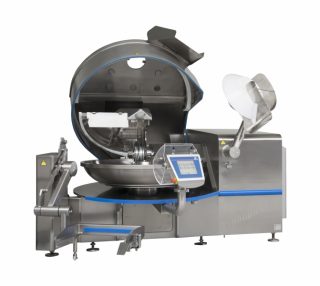 Nowicki has a variety of bowl cutters that can be customized to a specific task. They range from small to large and can be set up to cool, heat, mix and vacuum cut or mix.
Injectors SAS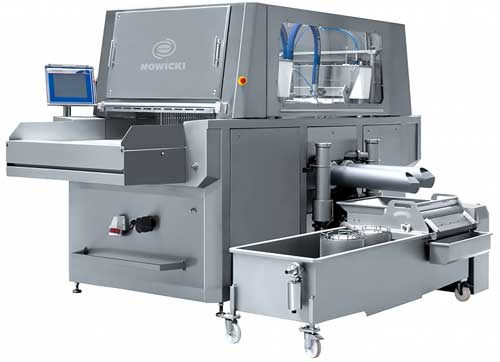 EPS introduces Nowicki USA injectors – high performance at an unbeatable value. Achieve greater control and repeatability for even the most complex injection processes for meat, poultry and fish.
• Nowicki USA injectors offer precision repeatability, higher production rates
• Multiple sizes, multiple models to fit your needs
• Multi-step filtration systems
• Easy head disassembly for super quick needle changes and cleanability
• Brine-chilling addition available
Brining Systems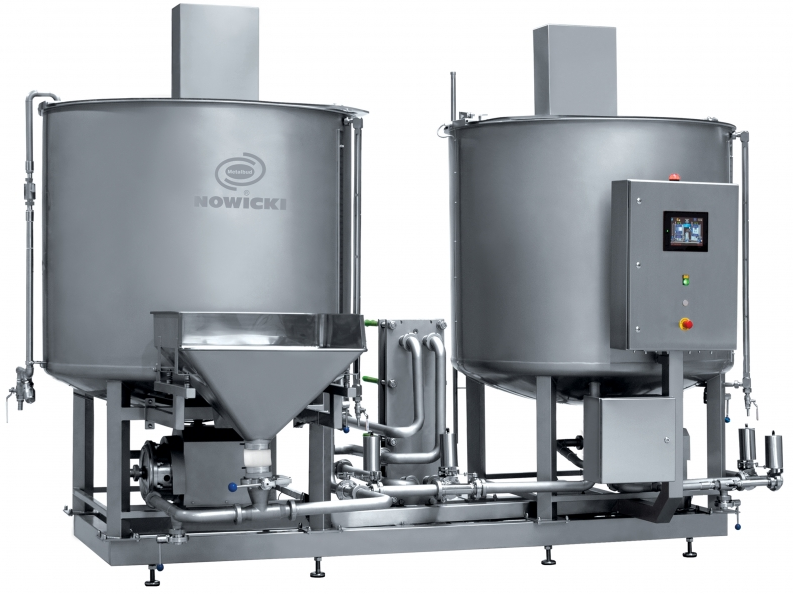 Designed for preparation of brine with lots of dry ingredients. The system allows for quick and effective achievement of homogenous brine used in food processing. Nowicki has a variety of brine configurations to fit your operation. One tank or two tanks (preparing and storing tanks), one to two highly efficient pumps, a computer control system and cooling system – all of this enables to carry out further injection and massaging processes effectively. This results in quality improvement of a final product.
Automatic Angle Grinders & Meat Block Crushers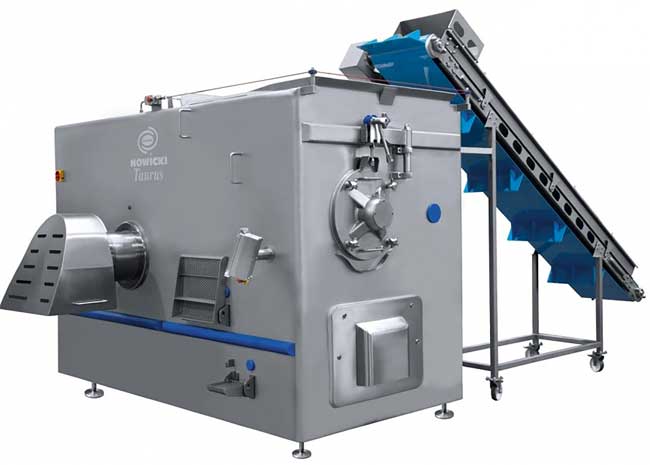 Whatever your grinding goal, we've got a grinder to fit your needs. Designed, engineered and built to the highest Nowicki standards, Nowicki has a durable, time saving machine for your process. From our smallest to our largest model, we can accommodate small batches all the way to continuous lines that exceed the competitors' standards. With the new touchscreen interface, it's easy to use and quick to set up.
Washers & Washing Lines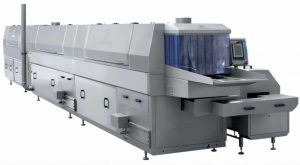 Nowicki washers are designed to wash many different sized meat processing equipment. Nowicki industrial washers can deliver superior cleaning power and maximum disinfectiing levels.